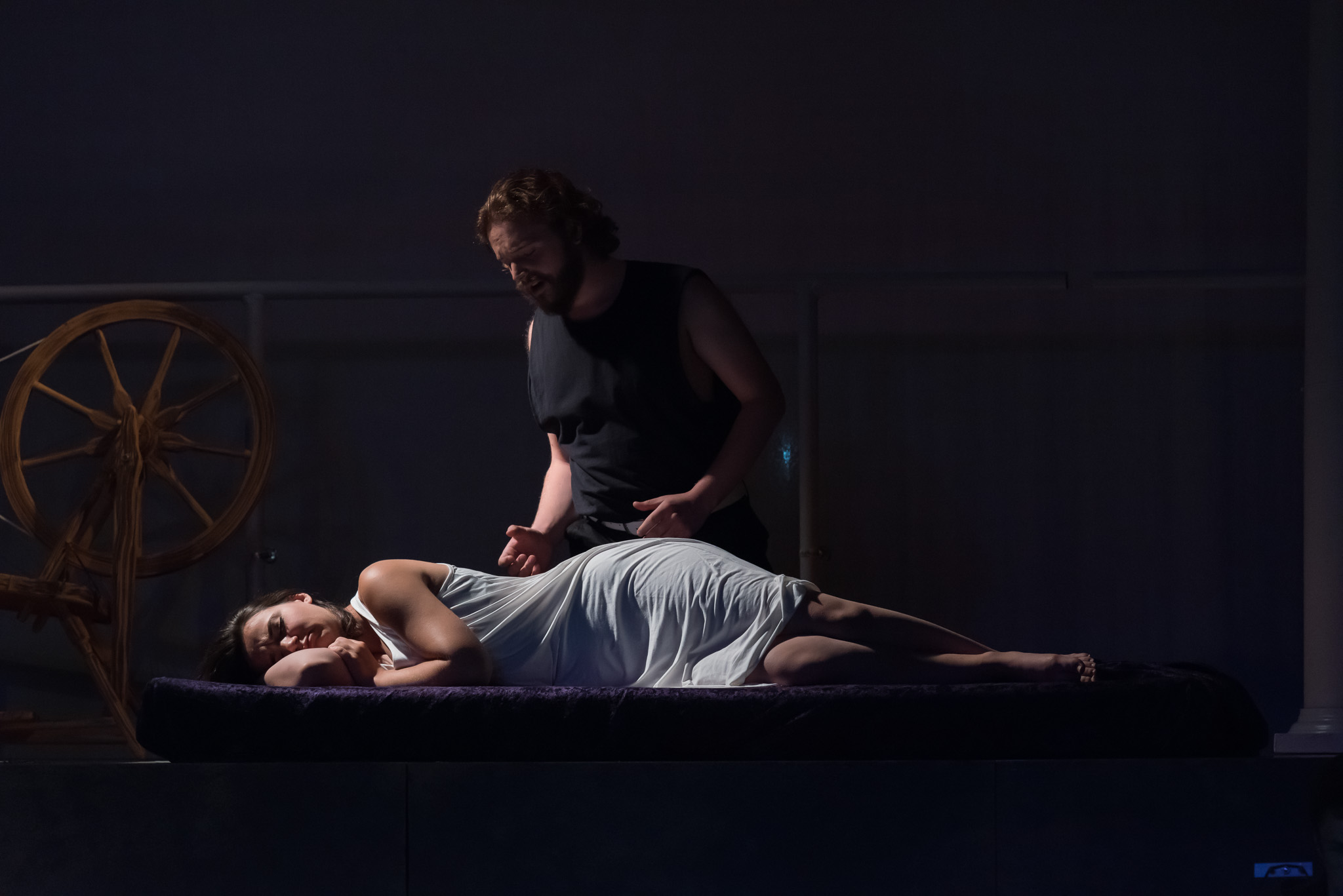 Journey North Opera's inaugural performance, Benjamin Britten's The Rape of Lucretia. Performed at Minsky Theater, September, 2019.
An opera improv cabaret collaboration between JNOC and Minnsky Theatre. A captivating evening with the exquisite voices of the Journey North Opera as arias are brought to life through the accompaniment of dance, circus, aerial arts, and cabaret!
Past Performances - Formerly known as Twin Cities Fringe Opera
Ariadne auf naxos
richard strauss

University Baptist Church,
Minneapolis

The St. Anthony of Padua Chapel,
Minneapolis
The opera that started it all! Conceived and directed by our beloved Audrey Stottler.

After a scheduling snafu, an Italian comedy and a serious opera are to be performed simultaneously in this opera-within-an-opera - did we also mention there are a slew of eccentric actors running around and two demanding divas to appease? Nothing confusing about that. The music of Richard Strauss stuns in this combination of equal parts absurd comedy and melodrama.
Stage Director: Audrey Stottler
Conductor: Brian Dowdy
Pianist: Thomas Bartsch
Cast List:
The Primadonna/Ariadne: Colleen Meier
Zerbinetta: Lauren Lammers
The Tenor/Bacchus: Joe Okell
Harlekin: Tim Murray
Scaramuccio/An Officer: Jonathan Flory
Truffaldino/The Music Master: Tyler Strobel
Brighella: Tracey Zavadil
The Composer/Dryade: Sidney Walker
The Dancing Master: Peter Frenz
The Major-Domo: Michael Lammers
A Wigmaker/A Lackey: Seth Bovis
Naiade: Esther Peterson
Echo: Mikalah Marx
Hänsel und Gretel
Engelbert humperdinck

Capri Theater,
North Minneapolis
Two children venture into the woods in search of food and a reprieve from their parents - what could go wrong? Engelbert Humperdinck transforms this Grimm fairy tale into an opera full of whimsy, greed, evil, and the importance of following your intuition. Some things really are too good to be true.
Stage Director: Emilia Allen
Conductor: Brian Dowdy
Stage Manager: Mallory Lammers
Pianist: Mijin Choi
Cast List:
Hänsel: Sidney Walker
Gretel: Esther Peterson
Peter, their Father: Jeff Martin
Gertrude, their Mother: Mary Laymon
The Sandman & Dew Fairy: Lauren Lammers
The Witch: Colleen Meier

Don Giovanni
wolfgang amadeus mozart

Anne Simley Theatre - Hamline University,
St. Paul
Love, lust, betrayal, deceit, and vengeance frame Mozart's dramatic masterpiece. Three women pursue the murderous womanizer Giovanni, each for their own purpose - but will the day of Giovanni's reckoning come? The complicated principles of human nature are examined in this classic tale.
Stage Director: Amanda Carlson
Conductor: Yuri Ivan
Stage Manager: Ellen DeYoung
Pianist: Julian Ward
Cast List:
Don Giovanni: Erik Erlandson
Leporello: Doug Freeman
Donna Anna: Colleen Meier
Don Ottavio: John deCausmeaker
Donna Elvira: Amy Wolf
Zerlina: Lauren Lammers
Masetto: Eric Sorum
Commendatore: Stephen Cunningham
Chorus:
Seth Bovis, Jon Flory, Andrew Elfenbein, Sullivan Ojala-Hembolt, Kristina Rodel, Georgia Jacobson